Happy Monday, people! Before I present to you the final engrossing chapter of New Coke, I thought I'd pass along a fun little news article about
fried Coke
(pictured left). Apparently an enterprising man by the name of Abel Gonzales, Jr. created a recipe that uses Coca-Cola syrup mixed into a funnel cake batter that's deep fried and served with syrup and cherries on top. Wow. Nice. My wife and I always talk about how, in the South, they fry everything, including the Iced Tea. Maybe we should amend that to Coke? A completely Southern idea, fried Coke brings us one step closer to
this
. Consider me in love.
Anywho, on to the matter at hand. If you missed
Part I
or
Part II
of this article just click the appropriate link. Otherwise continue reading and see the exciting conclusion to the New Coke story.
After the fallout from New Coke's disastrous introduction, Coke had a big problem. How do they market two Cokes? Coke Classic didn't need any marketing as the brand now sold itself, but what about New Coke? It could no longer use the slogan "The Best Just Got Better", so, what to do? Coke decided to market New Coke to their lowest performing demographic, kids and teens. Ads for Coke included Max Headroom in fast talking commercials berating Pepsi for lack of originality. These ads did fairly well and were well recognized, but sales of New Coke couldn't recover from the beating the drink got over the summer. The writing was on the wall for New Coke.
In 1992, New Coke was re-branded Coke II in hopes that it might refresh interest. It didn't and by 2002, the drink was pretty much eliminated from all but the smallest markets. Supposedly, Coke II can still be found in stores and vending machines in smaller markets like Micronesia and American Samoa. Though New Coke is considered near dead, it will never truly die. CEO Goizueta still preferred New Coke so he continued to have it produced for his own consumption until right before his death. You only have to mention New Coke to somebody and they immediately know what you are talking about. It's not just a drink anymore, New Coke refers to a mistake so disastrous, one may never recover. It's part of the pop culture lexicon.
Years after New Coke's birth and supposed death, urban legends continue to swirl around it. There are people that believe that Coke orchestrated the whole New Coke failure to breathe life back into Coca-Cola's flagging sales. While the end result may have done just that, I think Coke President Donald Keough said it best when asked about that very scenario. His answer: "We're not that dumb, and we're not that smart". Well said.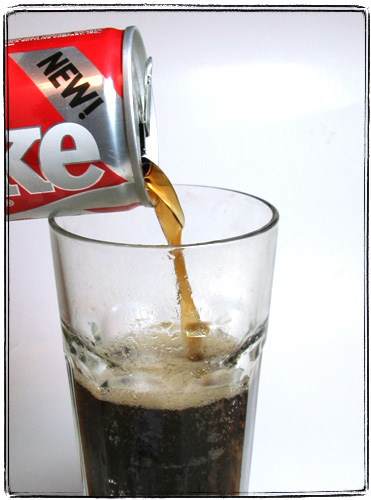 So, can one still find New Coke on today's store shelves? While Coke II may be dead, is the formula hidden within another product? Coca-Cola C2, perhaps? Or maybe Coke Zero? While New Coke's exact formula won't be found, the closest drink you will find to it is, in fact, Diet Coke. Take a look at the Diet Coke can as it's very similar to the New Coke can with the red/silver colors reversed. Diet Coke is marketed as Coke while other drinks are marketed as Coca-Cola. New Coke was actually derived from Diet Coke's formula. As mentioned earlier, Diet Coke is not really a diet version of Coca-Cola Classic as its formula is completely different. Diet Coke could be renamed Diet New Coke, or Diet Coke II. The true diet versions of Coca-Cola Classic are Coca-Cola C2 and Coca-Cola Zero.
As for me, what do I prefer? To be perfectly honest, I am a Pepsi drinker. My favorite soda is Diet Pepsi. I prefer Pepsi to Coke Classic and I don't really even like Diet Coke (though I've recently started drinking it). When this whole New Coke fiasco went down, I was 11 years old. I remember my dad and I preferred the taste of New Coke to the original (as we were Pepsi drinkers so we liked the sweeter taste). I remember buying the 2 liters of New Coke and getting strange looks from people. EVERYONE in my neighborhood hated it. I can't remember one person who would admit to liking New Coke at the time. I sure kept it quiet for a while. Now though, I think memories have softened and people would admit it wasn't the taste they didn't like, it was the idea of Coke changing the formula at all. They may even admit that they liked the taste of New Coke. Maybe.
What do you think? I really want to know.
Email me
or comment on this article and let me know what you thought of New Coke and if your views have changed since then. Till then, drink what you like and like what you drink.
Fun Coke/Pepsi Commercials:
1.
New Coke Commercial
featuring Max Headroom
2. One of a series of
Pepsi commercials
from the '90s featuring Hallie Eisenberg and a member of the Sopranos cast
3. This is a
Cherry 7-up commercial
I remember from the early '90s starring Matt LeBlanc, pre-Friends
4. Another classic 7-up commercial --
Make 7 UP YOURS!!!